Why choose Khongor?
Journeys created to face your interest. How and why you travel can be just as important as where. Journey with a group of extended family or a small party of friends. We can create a route that works for you.
Read more
SELECT YOUR VACATIONS FOR 2023 IS HERE
Experience the ultimate outdoor adventure in Mongolia with our specialized trip packages offering horseback riding, camel trekking, hiking, and visits to the Tsaatan tribes. Our expertly curated itineraries ensure that you get the most out of your trip, and we offer the best time for recreational activities. Are you ready to embark on the journey of a lifetime?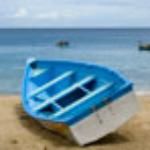 We didn't stay at the guesthouse but booked a 5-day tour in Central Mongolia with Khongor. We asked several tour companies for an offer and Khongor was by far the cheapest. It was a great tour with a good mix of tourist and family ger accommodation and natural and cultural highlights. Our driver Dorjoo was very good, obviously experienced since we never got stuck even though the roads (crossing rivers!) were sometimes very difficult. Dorjoo speaks a bit of English, was very friendly and concerned that we like the tour. Our guide Nomin cooked very good Vegetarian food for us but she wouldn't let us help. Nomin is very young (19) and rather introvert compared to other guides we have met on the tour, but she is well organised and did a good job. The tour stays in great memories!