About us
Happy 20th years of anniversary to you All.
History:
Degi (Delgerjargal Zorigt- Founder, CEO) and her husband Toroo (Battur Suren) founded Khongor Expedition in 1999. The company's beginning was modest, started welcoming Khongor Guest house (Awarded the Best Hostel 2010), same year decided to expand the company offering local trips around the Ulaanbaatar and more destination, she remember her first expedition were to Gorkhi-Terelj national park with two travelers from Japan and she drives UAZ-469 jeep by herself and guiding.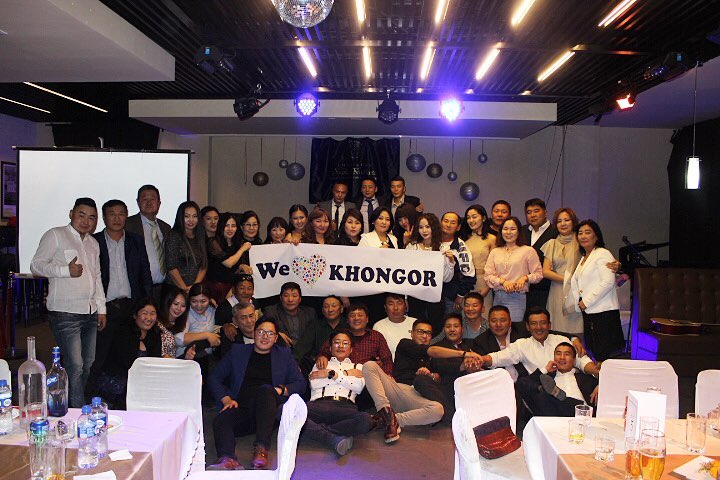 Today, company successfully runs over 20 years, staffed by more than 70 people. It allows
Khongor Expedition lets you discover in Mongolia and offering private- visit extraordinary sites and explore the cultural attraction around the Mongolia. Khongor's travelers do the best nomad-style travel experience, culture, wildlife and history as well.
Classic Journey to an exotic destination, attend local festival, or Self Tailor-Made itinerary created just for you. Discovering the world always full of possibilities and never ending. Let us be a part of it, our handpicked experts are on you.
Our team:
Degi (Delgerjargal Zorigt – Founder, Chief Executive Officer) She is a visionary in her industry. As a successful businesswoman responsible for the overall management and strategic direction of Khongor Expedition. She welcomes everyone who wants to explore the historic land, amazing nature and real nomad style of Mongolia. We are happy to help you make your adventures in reality.
Semy (Selenge Enkhbayar- Reservation Manager) Who is the first point of contact for visitors about package tour, car rental service and accommodation reservation at hostel. She cares about your enquiries and opinions in your vacation, so please do not hesitate to contact Semy, you will have professional organizations of the manager for the prompt response will help everything went smoothly. She does also care for the daily operations of the company including deals with hotels, tourist camps, airlines and other services.
Ebo: ( Enkhbold Otgonbayar- Office Manager) He is responsible for daily operations of the company including deals with visa service, train tickets and others. The easiest hand man in the team.
Operation Staff: Salute us!
Behind of the successful operation of the company, there are our professional, hardworking and kind staffs who are consisted of drivers, tour guides, assistants and hostel staffs. We have over 40 drivers who are professional well-experienced for driving in off- road destination and excellent mechanics as well as.
Therefore, there are about 30 tour guides fluent in English, Korean, French, Chinese and Japanese as well as Mongolian. They are all as a matter of course well trained, experienced and responsible guides and keen on showing you the real Mongolia. We are always very proud of our staffs!
Every year, we organize the business- travel to Beijing China, for The Best Employee of the Year as a motivation and also exchange the experience with other organizations which has the same business.
Happy 20th years of anniversary to you All.