Why choose Khongor?
Journeys created to face your interest.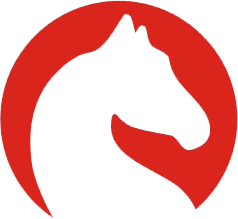 How and why you travel can be just as important as where. Journey with a group of extended family or a small party of friends. We can create a route that works for you.
24/7 experts at your side – We consider what you want to do and how you like to travel then put that knowledge to work and to make journey uniquely yours and to help you find the right experienced and wonderful holiday tour from more than 40 kind of itineraries all to the fascinating and beautiful corners of this exotic and historic land of Mongolia. But we don't dictate where we think you should go – we encourage you to have as much input into your holiday as possible and personalize your own travel route.
We are offering you two kind of package tours for individual and group travelers
A. PACKAGE TOUR FOR BACKPACKERS
We, at khongor Expedition Company initiated the package tour for backpackers at first in Mongolia by 2004. Before, the backpackers had no choice except only renting a car for taking a tour around Mongolia. We are here to provide the reliable service at the most reasonable cost for visitors who are arriving to Mongolia.
All service inclusive – Easy pay once for the Package journey.
Driver and tour assistant: Reliable and experienced driver and English-speaking tour assistant who also cooks will assist you to make your adventure tour around Mongolia in reality.
Accommodation: You usually stay in extra ger which is prepared by nomads, sometimes at tourist camp or in a tent at the beautiful nature.
Food: You will have a lunch as original Mongolian food in the finest local restaurants on the way and the breakfast and dinner is cooked by the tour guide. If you are vegetarian or other dietary requirements, please let us know in advance and we will make an arrangement for you. Also, we provide 1.5 liter of mineral water per day.
Travel equipment: We also provide all the travel equipments by free of charge such as cooking gears, sleeping bags, mattress, tent, water tank and fishing equipments
Fees: National Park and museum fees are included in the price of the tour.
Activities: Depending on the length of the tour, you are able to ride a horse or camel and local guide will be your assistant for how to ride a horse or camel safety.
The price varies depending on the number of travelers in your group.
B. PACKAGE TOUR FOR FREE ITINERARY TRAVELERS
This kind of tour is dedicated for the visitors who are expecting more luxury, comfortable and high standard tours. All the services which are offered from us are the same, but mostly, you stay at tourist camp with white sheets and western stylish restroom. The meals, you can have many kind of European dishes which are prepared by professional cook. Certainly, the price would be higher than A type package tour.
Included every package Journey:
Airport/ train station pick up and meet and greet with private transfers
Full meal plan (During the countryside tour)
Entrance fees and all taxes
Itinerary designed for you
English speaking local guides
Professional-hardworking drivers
Inspiring sightseeing and activities
CONTACT US
Please send us any questions using the form below. We will reply to your message within one business day.